Passion, purpose, teamwork?
Yeah, we have that.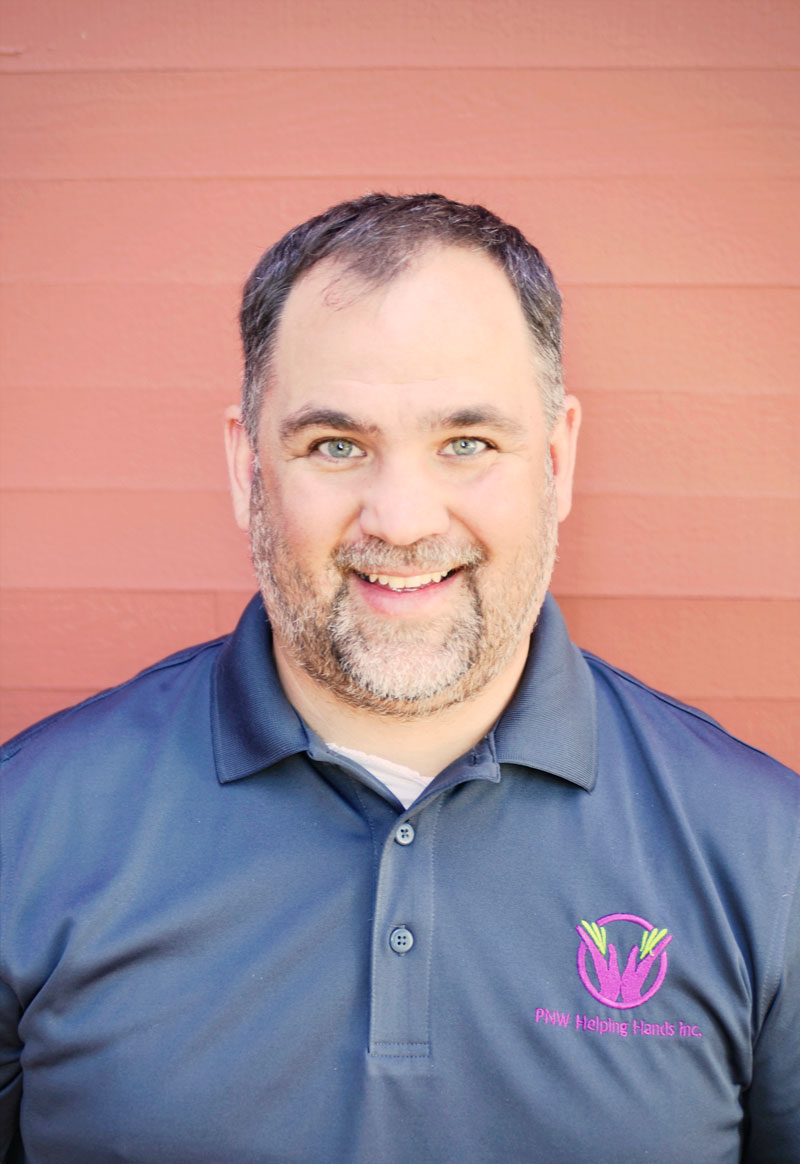 Jason Gregory
President,
 PNW Helping Hands Inc.
Jason has worked with the BRS Population since 1998.  Prior to Jason opening PNW Helping Hands, his BRS experience began with him being a front line staff, working his way up to a Program Manager, and then a Director for other agencies. His duties included but were not limited to training staff, overseeing and implementing the treatment of clients, participating in the process of admission of client's and maintaining compliance with the BRS contract. He has both the educational background and real-life experience that is essential in understanding the population we work with. He believes that with his passion and experience, he can and has made positive changes in our youth.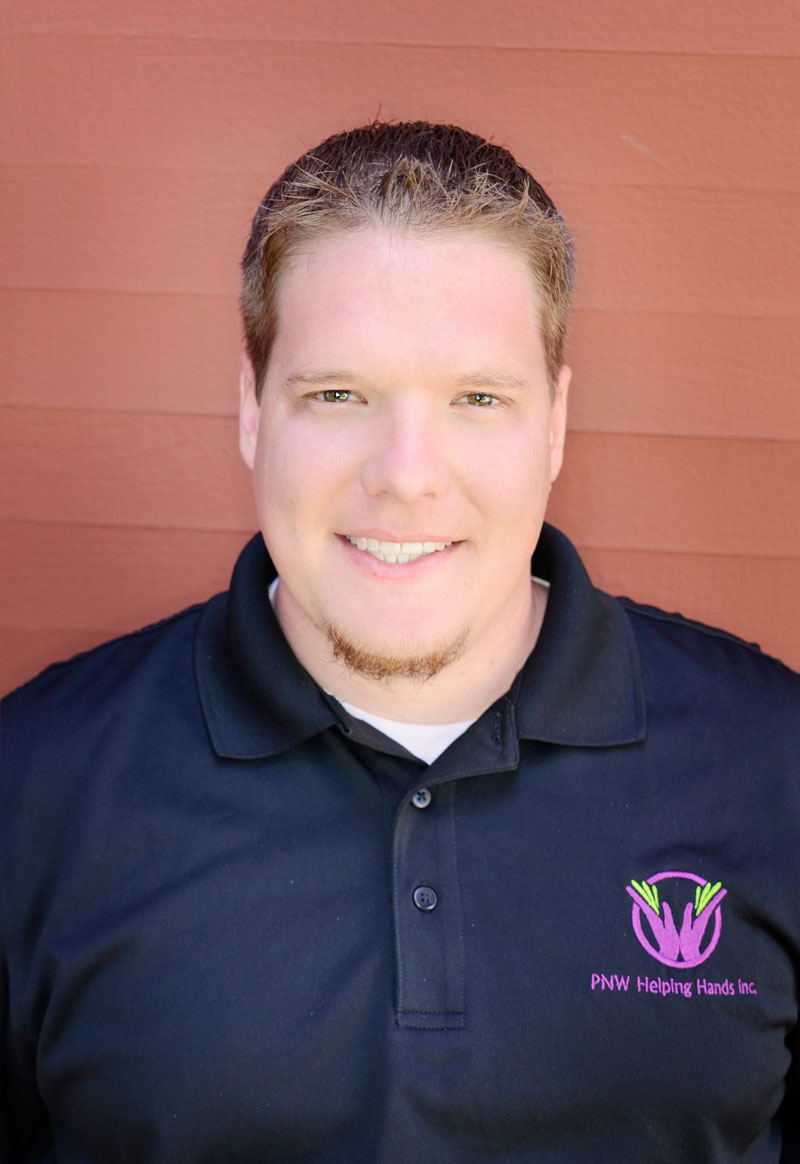 Blake McFrederick
Vice President, PNW Helping Hands Inc.
Blake has been an integral part of the PNW Helping Hands family since 2011. Before joining PNW Helping Hands, Blake had eight years of experience working with the BRS population in previous organizations. Blake has lived in Spokane for the entirety of his life and chooses to raise his four sons in the Valley with his wife.
Kendra Tilson
Financial Specialist/Office Manager, PNW Helping Hands Inc.
Bio to come soon!
Alix Gingras
HR Generalist, PNW Helping Hands Inc.
Bio to come soon!
Cassie Coleman-Heppler, LICSW
Clinical Consultant, 
PNW Helping Hands Inc.
Cassie is a Licensed Independent Clinical Social Worker.  Cassie has been practicing Social Work for over 25 years and has been a therapist for almost 20.  She is a graduate of University of Montana (BSW) and Eastern Washington University (MSW) and has advanced training in Narrative Therapy (Level II).  She has worked in a variety of backgrounds including outpatient mental health, international social work and teaching. Cassie started out in Residential Treatment with teenagers and it continues to hold a special place in her heart.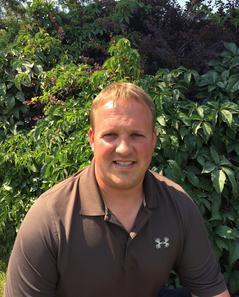 TJ Koehler
Treatment Consultant, 
PNW Helping Hands Inc.
TJ joined PNW Helping Hands with his Master's in Education and Bachelor's in Arts in School Health Education and Bachelor's of Arts in Elementary Education. He resides in the Tacoma area with his family and is truly an integral part of the Western region though his weekly Treatment Meetings and leadership. Prior to obtaining is Masters, TJ was utilizing his education and experience through work with the Federal Way School District as the Physical Education Department Head and Instructor. TJ also enjoys coaching on his off time.  He has a passion for coaching sports including football, baseball, and wrestling.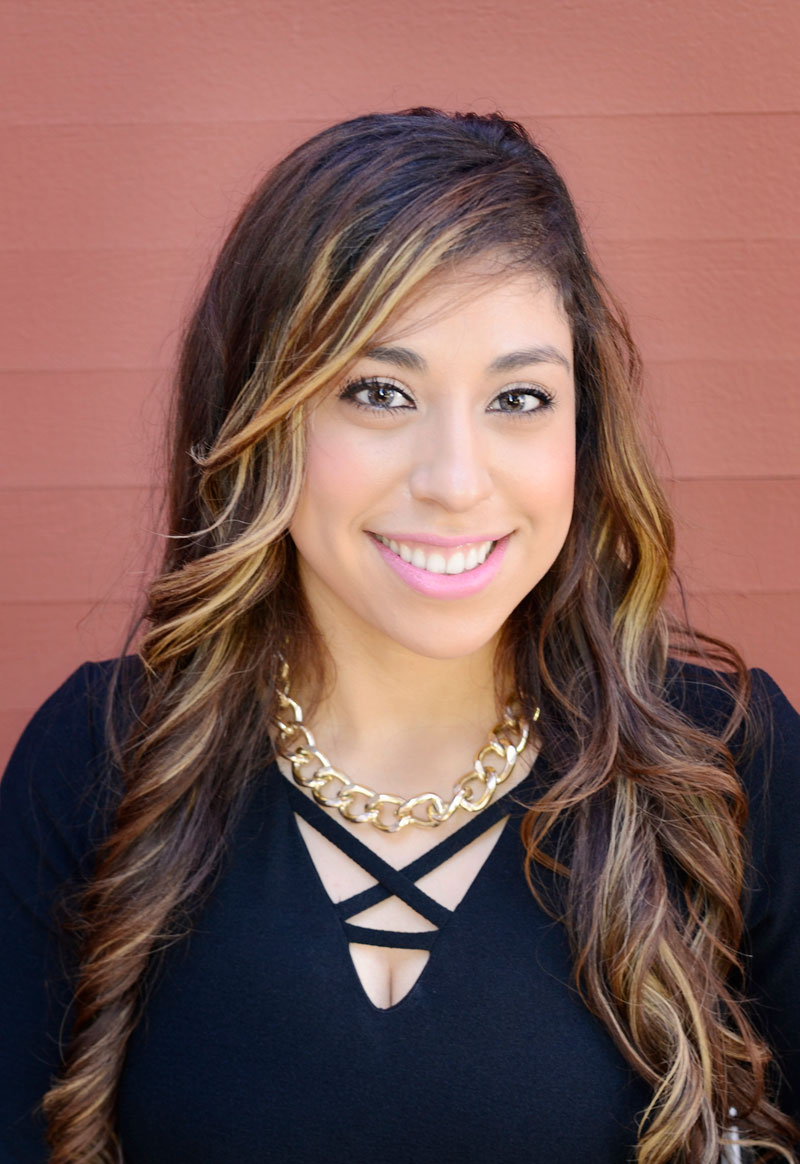 Zitlali Marquez
Refugee Director, PNW Helping Hands Inc.
Zitlali possesses her Bachelor's Degree in Psychology, with a minor in Biology. Lali has been working in care facilities for 7 years prior to joining the PNW Helping Hands family. She started as a Residential Treatment Coach and before long had worked her way to a Supervisor, then was promoted to a Program Manager, and finally settling into a Director role. Lali is excited to continue to see the impact she can have working with impassioned staff and the Unaccompanied Refugee Minors we support from around the world.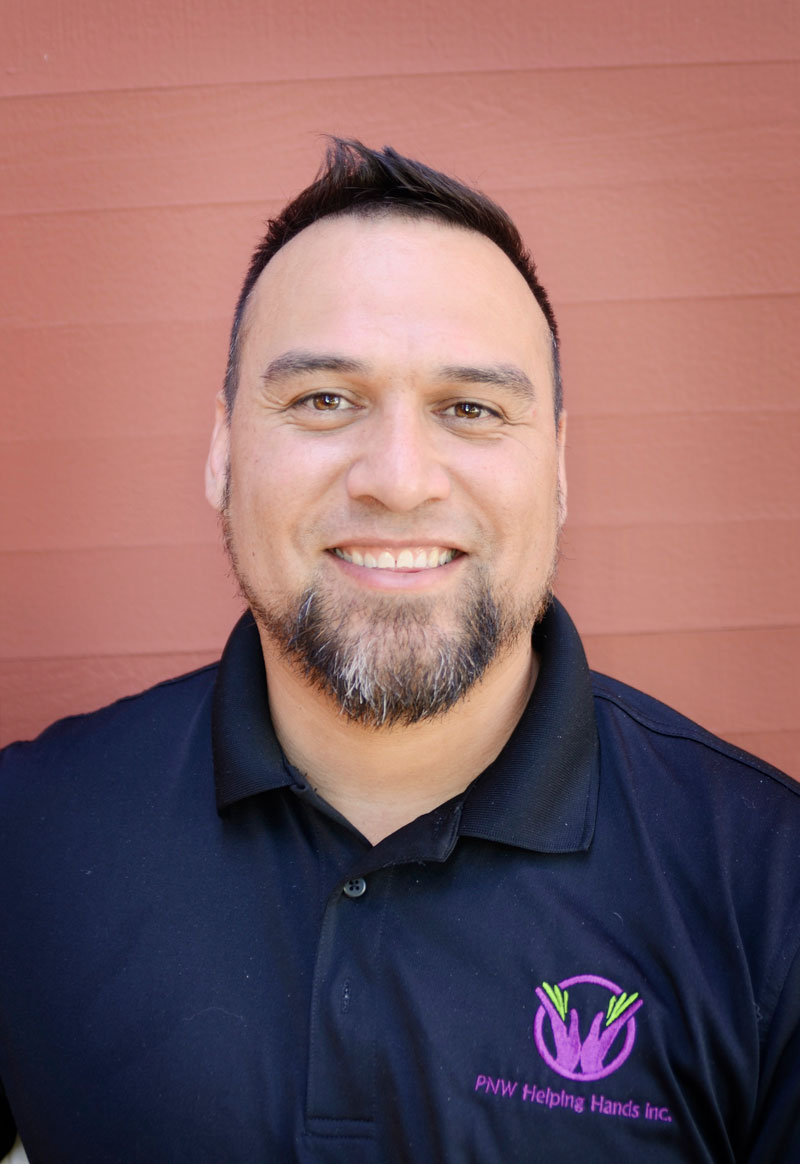 Jared S. Hunt Mdiv, MA
Western Washington Director, PNW Helping Hands Inc.
Jared Hunt is the Western Washington Director and Hunter Program Manager, overseeing the Western Washington region since 2017.  Prior to his work in the Western region of the state, Jared held a position assisting the VP in operations and scheduling. Before this, he was a Program Manager for the organization. Jared not only has an abundant amount of experience in relative fields, but additionally has a Master Degree in Counseling.  When Jared is not working to help the  at-risk youth in our community, he is serving our country on the National Guard. Jared has proven to excel with his ability to couple his experience and education to better lead and serve both clients and Team Members alike.  He is very honored to give back to the community in this capacity.
Barb Hyer
Nathan Program Manager, PNW Helping Hands Inc.
Bio to come soon!
Bertha Elkhoja
Mikhail Program Manager, 
PNW Helping Hands Inc.
Bertha comes to us with her Bachelor's in Criminal Justice with a minor in Sociology. Bertha has worked with at-risk youth for 3 years prior to her work with PNW Helping Hands, which began spring of 2016. Bertha has enjoyed the transition from the Behavior Rehabiliation Services sector of the organization over to the Refugee Programs.  Bertha is excited to continue growing with PNW Helping Hands while supporting this important population of individuals.
Majda Abdelrahman
Balfour Program Manager, 
PNW Helping Hands Inc.
Majda completed her Bachelor's degree in International Relations from Gonzaga University.  Majda is originally from Jerusalem, Israel.  She speaks three languages and has had the opportunity to travel to over ten different countries where she was afforded the opportunity to  work with vulnerable populations.  Before coming to PNW Helping Hands, Majda worked at World Relief with refugees from all over the world.  Her passion is traveling and learning about different cultures and countries.  Her hope is to further her education one day, earning a Ph.D. in International Law.  Majda is very grateful for the opportunity to work with PNW Helping Hands in this capacity.
Chance Markham
Jace Program Manager, 
PNW Helping Hands Inc.
Bio coming soon!
Rachel Ambrose
Brooke Program Manager, 
PNW Helping Hands Inc.
Bio Coming soon!
Scottie Gmeiner
Elgin Program Manager, 
PNW Helping Hands Inc.
Scottie hails from Australia where he has worked with the Australian Government's for over 20 years, aiding youth and families with disabilities and at-risk.  Prior to that, Scottie has experience working with children with behaviors and special medical needs through his work at the Australian Red Cross.  Since moving to the United States, he has worked as an Executive Director of an Assisted Living and Memory Care Facility, in a Specialized Dementia Unit and as the Director of Memory Care for another Senior Community.  He arrived to PNW Helping Hands to return to his passion of working with youth and people at-risk, sharing his experience and knowledge now as the Lead Program Manager.  He also brings Vegemite, Cheers!
Brad Deaton
Mason Program Manager, PNW Helping Hands Inc.
Bio coming soon!
Don't Be Shy. Get In Touch.
If you are interested in working together, send us an inquiry and we will get back to you as soon as we can!
Contact Us
HOME  |  CONTACT  |  OPPORTUNITIES  |  BRS  |  REFUGEE  |  TEAM
PNW HELPING HANDS (509) 474-0289
200 N Mullan Rd Suite 203, Spokane Valley, WA, United States